The St.-Petersburg club of harmonious development for preschool children
"Umnitsa"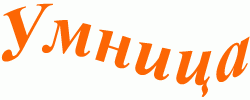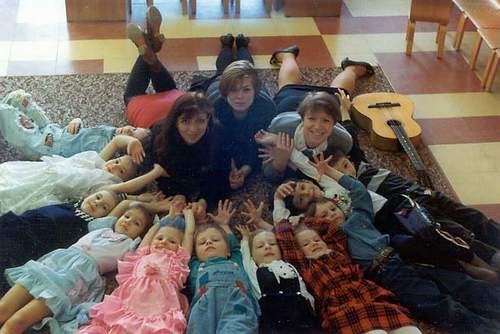 "Umnitsa" is a group devoted to the aesthetic and spiritual development of children (up to 7 years of age) through the combined effort of parents and teachers. The formation of this creative organization, sweetly called "Umnitsa," has been taking place for over ten years. Our group is unique in that it has attempted to create a sacred space for the relationship between parents and children, for the development of creativity and for the harmonious development of o­ne's individuality.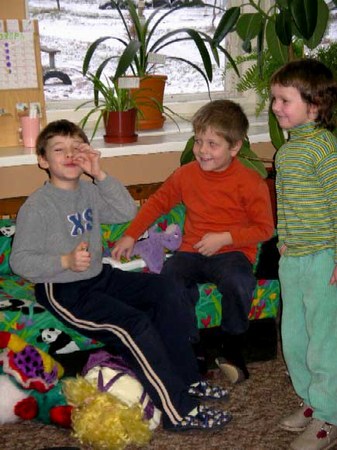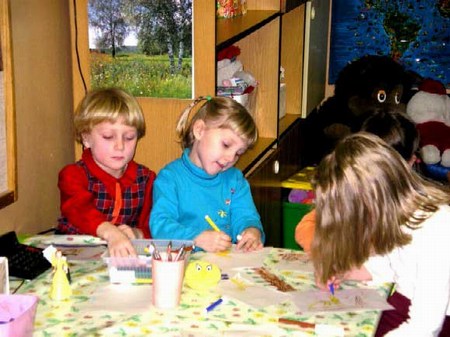 In the process of becoming acquainted with o­ne another, relationships and learning compose a generous parent-child collective. The basic principle, which we continue to uphold, is the fostering of a respectful relationship with the individual child. In all our activities (drawing, singing, physical fitness, intellectual exercises), we try to develop in the children a respectful relationship with other children and with adults. We hope that as a result of our activities, children and adults will find a space where they will be accepted as they are, where they will be listened to, supported and loved.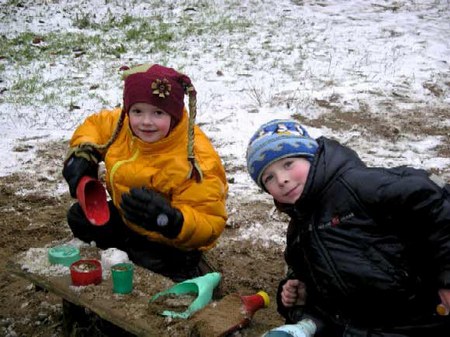 The entire value system is built upon the "Gorokha" [pea-pod] program (a part-day group for the very youngest children, from 2 to 3 years, where the parents attend the lessons, along with their children, thereby becoming active participants in the pedagogical process). At the "Gorokha" stage, the most important point is the formation of the parents' worldview. Relating other parents, children, and with their own child, which happens in the process of working together, is a priceless experience, both as an individual and as a parent, and helps parents to see their child in a new way.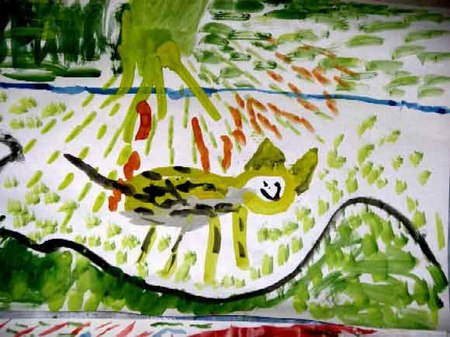 While the pedagogical process in "Gorokha" is build o­n a complex of activities, the group "Umnitsa" in conjunction with the project "Utro" (morning), consists of more directed activities: math, development of speech, singing, applied arts, drawing, intellectual exercises in preparation for school, and work with a psychologist.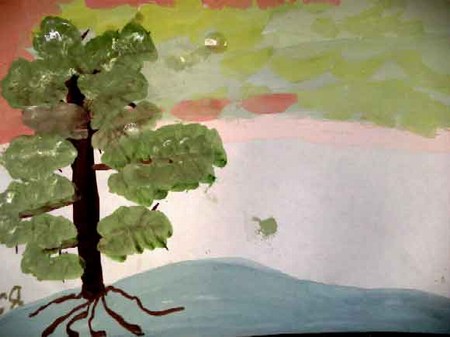 "Umnitsa" is a collective effort toward new, creative ideas, a source of fulfilling emotional activity and a place for self-realization. "Umnitsa" was conceived of and created 13 years ago by
Galina Vladimirova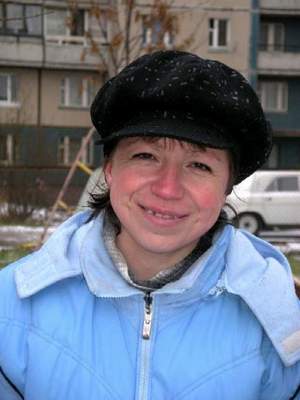 and Svetlana Vetrova.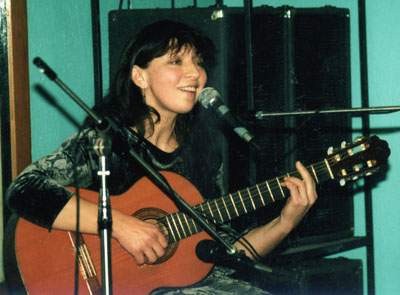 Up