Photo session with great-granddaughter Sophia, 1year 2 months, Russia.
Saint-Petersburg, 22-06-17
In Russian: http://peacefromharmony.org/?cat=ru_c&key=731

Main page: http://peacefromharmony.org/?cat=en_c&key=253

Grandmother Vera: http://peacefromharmony.org/?cat=ru_c&key=578

The family saga of enlightenment in "Global Peace Science" (GPS) from harmony:
http://peacefromharmony.org/docs/global-peace-science-2016.pdf

At the start of enlightenment in harmony, at its sources in the armchair of generations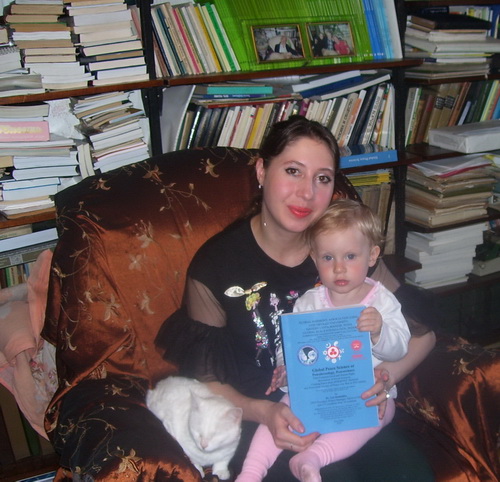 Sofia - future, wise in harmony, President of
Harmonious Russia in 2057 together with belle mom Maria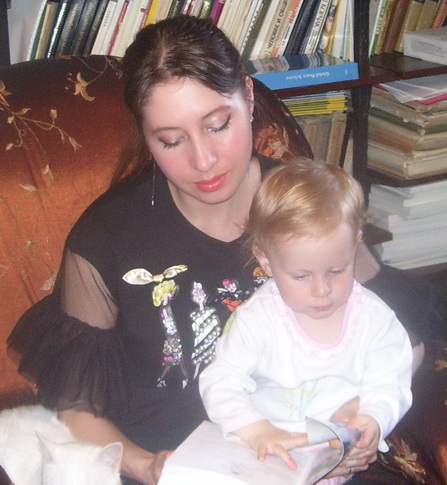 Beginning. Attention. Curiosity.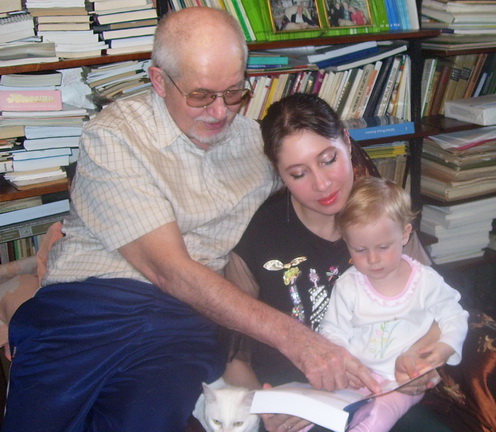 Great-grandfather came to help but it is not enough




Grandmothers Nina and Gala are rushing to rescue, who else?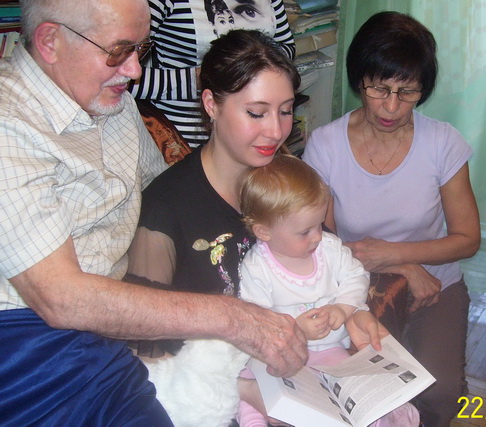 Deepening in parts and pages ...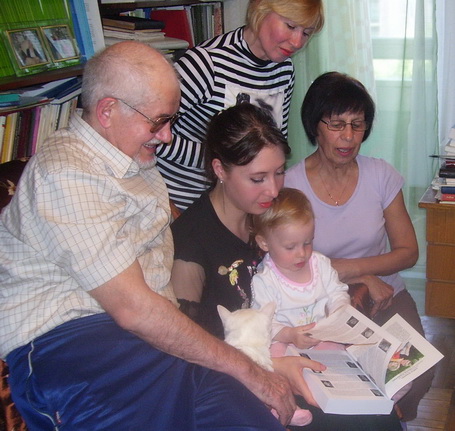 Separate the most interesting, find the main part ...




Can start again from the beginning…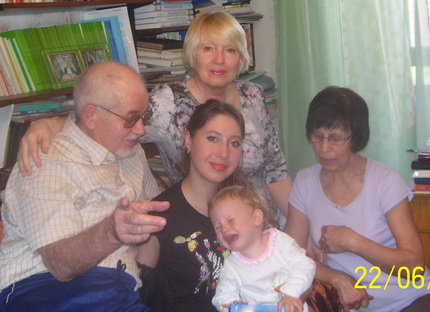 But fruit of knowledge is bitter, not immediately given even with Grandmother Vera....
Up