Kartar Singh
IA (Jewel of India Awardee)
Brigadier General Retired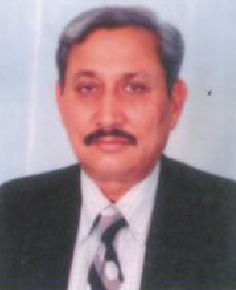 Elected President of Indian Ex-Services League (IESL)
Which was established by a resolution of Indian Parliament in 2015 (?)
IESL Office:
9 Nyaya Marg
Chanyakpuri
New Delhi 21
MobNo. 7357953311
Website: (?)
Home address: Alwar, Rajasthan, India, 301001
Email: kartarbirar@gmail.com
Contacts: Landline: 01334-242526, Cell: 08954890214
GHA Ambassador of Peace and Disarmament from Harmony and Nonviolence
GHA International Jubilee Gandhi Committee member:
http://peacefromharmony.org/?cat=en_c&key=853
Personal page: http://peacefromharmony.org/?cat=en_c&key=871
Kartar's Poetry: http://peacefromharmony.org/?cat=en_c&key=35
"Global Peace Science" GHA coauthor:
http://peacefromharmony.org/docs/global-peace-science-2016.pdf
Bio-Data
Name:Brigadier (Retired) Kartar Singh
Father's Name: Shri Ami Lal Singh
Date of Birth:08.08.1951
Address Permanent: 548, Vijay Nagar, Alwar (Rajasthan)-301001
Family status: married, (2) children (?)
Qualifications:
•M.Sc (Strategic Studies):Madras University
•M.Phil (Macro Economics):Madras University
•Master in Management Studies: Osmania Management University ( Hyd.)
•PGDPM: Annamalni University (T.N.)
•L.L.B.: Bundelkhand University (Jhansi)
Military Qualification:
•PG in Defence Planning & Operations: DSSC-Wellington
•PG in Defence Management: College of Defence Management Secundrabad
•Fellowship in Emotional Intelligence: DSSC-Wellington
Operational Experience:
•Commissioned in 1970 and took part in Bangladesh war.
•Commanded an Indep Unit in IPKF-Sri Lanka in the rank of Major.
•Commanded a Parachute Field Regiment as a Specialist Unit in Parachute, Brigade as a Colonel.
•Commanded line of Control (LOC) Brigade as Brigadier in Kashmir Valley.
Administration:
•Brigadier in charge- Administration of a Corps H.Q. at Jalandhar (Approx 1.2 Lac Troops). Chief of Administration covering, Personnel Management, Training and promotions, Logistics and operational management.
•Overall 35 years in Army at various administrative levels.
Teaching:
•Teaching experience of more than 15 Years in the Army and ICFAI University.
•Served as Director (3Years) of ICFAI University in Management Faculty.
•Pro-Vice Chancellor (1 Year)of Patanjali University, Haridwar
Brief Profile of Brigadier Kartar Singh
(MSc, LLB, PGDPM, MMS, HDMC, psc+, M Phil, MIMA)
(Advance Instructional Certificate from All India Management Association (AIMA)
And Dagger Defence Services Staff College, Wellington)
Brig. (Retd) Kartar Singh is a graduate of Punjab University and holds five post graduations. He was commissioned in Regt of Artillery and commanded a Parachute Field Regiment. He has been Brigade Major of an Armoured Division Artillery Brigade and also of a Infantry Brigade. He has been Colonel (Q) Operations of a Strike Corps and Brigadier Administration of a Pivot Corps. He has Commanded a line of control Brigade in North Kashmir Valley.
He has been instructor (teaching assignment) in NDA wing, Officers Training Academy Madras and Defence Services Staff College Wellington. He has completed his M Phil from Madras University in Macro Economics and has also researched o­n "Emotional Intelligence" as part of "Fellow Programme"
He has been Director OGMA from2005 to 2007, Campus Head of ICFAI Business College from 2007 to 2010. He has been Pro-Vice Chancellor of University of Patanjali, Haridwar from September 2011 to 30 June 2015 and Officiating VC for o­ne year.
He was till recently Vice Chancellor of Shridhar University in Pilani upto 31 Dec 2017. He is now Director of kiranfoundation.org at Neemrana.
He is now elected President of Indian Ex-Services League (IESL) which was established by a resolution of Indian Parliament by Fd Marshal KM Carriappa OBE and General KS Thimmayya DSO. One of the objectives of IESL is to promote world peace.
----------------------------------------------------------------------------
Up