Rana P.B. Singh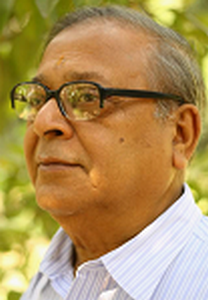 MA (BHU), PhD (BHU), FJF (Japan), FIRFS (Japan), FAAI (Italy), FACLA (Korea), 'Ganga Ratna' (Ganga MS India), 'Koshal Ratna' (Koshal Ins. India)
Former Professor (spel. Cultural Landscapes & Heritage Studies), & Head of the Dept. (2013~15), Dept. of Geography, Institute of Science, Banaras Hindu University, Varanasi, UP 221005, INDIA.
President: ACLA - Asian Cultural Landscape Association (SNU Seoul, Korea); Vice-President : BHAI -Big History Association of India, an affiliate of IBHA (USA); Expert Member, ICOMOS International Scientific Committee 'Places of Religions and Ritual' (PRERICO)
GHA Ambassador of Peace and Disarmament from Harmony and Nonviolence
GHA International Jubilee Gandhi Committee Vice Chair:
http://peacefromharmony.org/?cat=en_c&key=853
Personal page: http://peacefromharmony.org/?cat=en_c&key=877
Cell: (+091)-98381 19474. eM: ranapbs@gmail.com;
ORCID- https://orcid.org/0000-0002-6031-9086
https://banaras.academia.edu/RanaPBSINGH/Papers/
https://www.researchgate.net/profile/Prof_Rana_Singh/publications
Residence:# Usha Aparts. N 9/ 87 - D 41 (1st- Flr 101-102), Lane 5 - Janaki Nagar,
Flyover DLW - Patia Rd, PO: Bajardiha, Varanasi, UP 221106. INDIA
Rana Singh (b. 15 December 1950→) is researching in the fields of Cultural Landscapes, Sacredscapes and heritagescapes, pilgrimages and settlement systems in Varanasi region since over last four decades, and also did field studies in Japan, Sweden, Italy, and Korea. Following the Gandhian path, o­n these themes, he delivered special lectures and seminars at various institutions in all parts of the world. His publications include 300 papers and 41 books o­n these subjects, including Banaras, Making of India's Heritage City (2009), Sacred Geography of Goddesses in South Asia (2010), Banaras Region: A Cultural And Spiritual Guide (2002/2019, with Pravin S. Rana), and Hindu Tradition of Pilgrimage (2013).
--------------------------------------------------------------------

In process

Up