Baroness Cox and Revd. David Thomas (2020, November)
Grief and Courage in Nagorno Karabakh.
Humanitarian Aid Relief Trust (HART)

https://peacefromharmony.org/docs/Caroline_Cox-Armenia_and_Artsakh_Visit_report_first_version.pdf
-----------------------------------------------

Nagorno-Karabakh:
Gandhian Condominium Through Equality Instead of War
Нагорный Карабах:
Гандианский Кондоминиум через равенство вместо войны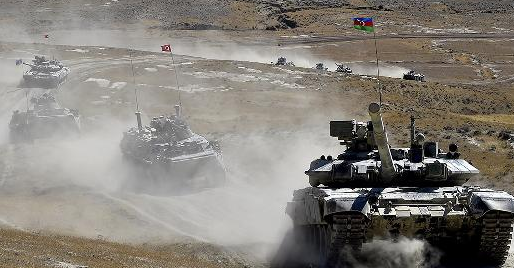 ---------------------------------------------------

Leo Semashko
I Know How To Build A Society Without War.
Interview for the International "World Growth Forums" Magazine, October 2020.
Published:
https://www.worldgrowthforums.com/
https://peacefromharmony.org/?cat=en_c&key=964
The GHA knows a principled solution of the
Nagorno-Karabakhconflict.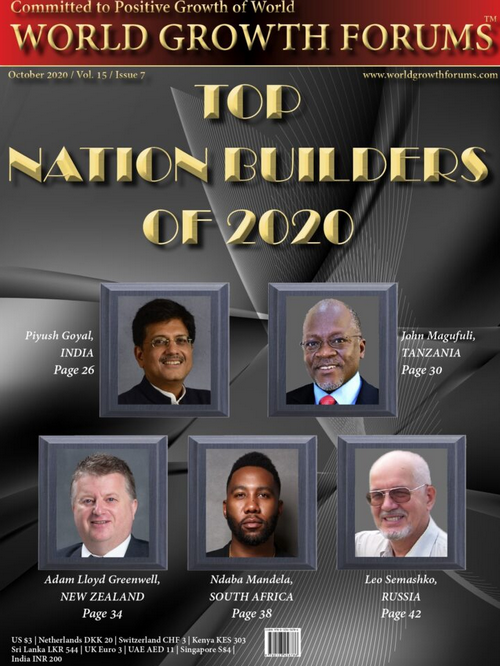 Лев Семашко
Я знаю, как построить общество без войны.
Интервью международному журналу «Форумы Мирового Роста», 24 октября 2020.
Опубликовано:
На английском: https://www.worldgrowthforums.com/
На русском: https://peacefromharmony.org/?cat=ru_c&key=849
ГСГ знает принципиальное решение конфликта
в Нагорном Карабахе.
------------------------------------------
Dear Leo
I suggest to be activated not o­nly for the attacks of Turkey against Greece and Cyprus. Turkey is performing wars in Syria, Libya and now against Armenia using Azers. European Union, Unites States, Russia, China etc. do not nothing. United Nations, UNESCO as well inactive. https://novostink.ru/
Remember, you started a project for Kashmir. Why you don't start a new project for the terrorist Turkey?Let's all members of GHA to say their opinion o­n that.
I don't care o­nly for my country, but for all countries who suffer by Turkey's war actions. It's not local problem. It's a global problem while Turkey declares that they want to make a new empire using weapons.
With love and respect,
Takis Ioannides,
Greece,
Personal page: https://peacefromharmony.org/?cat=en_c&key=138
03-10-20
Комитет Ненасильственного Примирения Турции
– обсуждение до 8 октября
Дорогой Такис,
Мы, ГСГ благодарны вам за вашу высокую обеспокоенность войной в Карабахе и агрессивными намерениями Турции в других регионах, особенно с Грецией. Очень хорошо, что вы заботитесь не только о Греции, но и о других странах. ГСГ предлагает вам переключить вашу обеспокоенность и заботу в русло практических действий и проектов на основе богатого миротворческого опыта ГСГ за 15 лет, в который вы внесли свой весомый вклад и обрели необходимые навыки.
В связи с этим, ГСГ назначает вас Исполнительным Директором (СЕО) международного миротворческого Комитета ГСГ «Ненасильственное Примирение Турции» (НПТ ГСГ Комитет). Вы могли бы предложить другое название.
Основные цели НПТ ГСГ Комитета:
1. Объединить миротворческие группы Греции, Армении, Азербайджана, Сирии, Турции, которые присутствуют в социальных сетях (Фейсбук, ВКонтакте, Твиттер и другие) в рамках НПТ ГСГ Комитета, создав из лидеров этих групп Правление этого Комитета. Определить устав, стратегию и тактику этого Комитета и найти финансирование его деятельности из многочисленных международных и европейских миротворческих фондов. Пригласить в него активных членов ГСГ из Европы и Америки, Нобелевских Лауреатов, профессоров Афинского Университета и других активных общественных деятелей Греции, известных вам. Это была бы самая достойная для вас миротворческая деятельность, которая могла бы привести вас к Нобелевской Премии Мира.
2. Разработать первоочередной проект примирения Армении и Азербайджана в Карабахе по образцу Кашмирского проекта ГСГ (2019: https://peacefromharmony.org/?cat=en_c&key=899) на основе его центральной идеи кондоминиума(https://en.wikipedia.org/wiki/Condominium). Этот проект можно назвать: «Кондоминиум Армении и Азербайджана в Карабахе» (КААК). Кондоминиум Армении и Азербайджана в Карабахе обеспечивает единственно приемлемое для обеих сторон РАВНОЕ, СПРАВЕДЛИВОЕ, МИРНОЕ и НЕНАСИЛЬСТВЕННОЕ участие обеих стран во владении и управлении территорией Карабаха, независимо от численности населения каждой нации на ней, которое постоянно меняется. Другого подобного решения не существует. Только проект КААК превращает территорию Карабаха из зоны более векового насильственного конфликта/конфронтации в зону мира, добрососедства, партнерства и всестороннего сотрудничества двух стран во имя блага и процветания обоих народов Карабаха. Всякое другое (неравное) решение равносильно насилию, агрессии, бесконечному продолжению конфликта и войн двух стран. Та из стран, которая примет парадигму кондоминиума, является миролюбивой. Та из стран, которая отвергнет его, зарекомендует себя агрессором, врагом мира и милитаристом. Создание проекта КААК и его предложение правительствам трех заинтересованных стран, включая Турцию, протестирует их по этому критерию и выявит из них миротворца и агрессора/милитариста со всеми вытекающими международными квалификациями и последствиями. Проект КААК может быть направлен заинтересованным правительствам через международную группу посредников в Карабахе, ООН, Совет Безопасности, Грецию, Россию, США, ЕС и международные гражданские группы народной дипломатии: по всем этим каналам, чтобы добиться цели.
3. Опыт проекта КААК используется НПТ ГСГ Комитетом для создания аналогичных проектов разрешения конфликтов Турции с Грецией, Кипром, Сирией и другими странами.
Таков самый сжатый абрис структуры и деятельности НПТ ГСГ Комитета под вашим руководством. Это очень большая работа на несколько лет. Вы согласны с ней?
Я не могу ею заниматься по многим причинам: возраст, здоровье, обязательства по завершению двух книг ГСГ: «Антиядерного Манифеста» и «Гандикратия». Но я всегда готов быть вашим консультантом по мере моих сил и возможностей в вашей конструктивной миротворческой деятельности.
Мы предлагаем членам ГСГ обсудить данное предложение до 8 октября включительнои присоединиться к Такису и к его Комитету НПТ.
С уважением и любовью,
Лев Семашко,
ГСГ Основатель и Почетный Президент,
Перс/страница: https://peacefromharmony.org/?cat=ru_c&key=286
05-10-20
Nonviolent Reconciliation Committee of Turkey
– discussion up to October 8
Dear Takis,
We, the GHA, are grateful to you for your high concern about the war in Nagorno-Karabakh (https://en.wikipedia.org/wiki/Nagorno-Karabakh) and the aggressive intentions of Turkey in other regions, especially with Greece. It's great that you take care not o­nly of Greece, but also of other countries. The GHA invites you to switch your concern and care into the mainstream of practical actions and projects based o­n the GHA rich peacemaking experience for 15 years, to which you have made your significant contribution and acquired the necessary skills.
In this regard, the GHA appoints you as the Executive Director (CEO) of the GHA International Peacemaking Committee "Nonviolent Reconciliation of Turkey" (GHA NRT Committee). You could suggest another its title.
The main goals of the GHA NRT Committee:
1. To unite the peacemaking groups of Greece, Armenia, Azerbaijan, Syria, Turkey, which are present o­n social networks (Facebook, VKontakte, Twitter and others) within the GHA NRT Committee, creating the Board of this Committee from the leaders of these groups. Determine the charter, strategy and tactics of this Committee and find funding for its activities from numerous international and European peacemaking funds. Invite the GHA active members from Europe and America, Nobel Laureates, professors of the Athens University and other active public figures of Greece known to you to it. It would be the most worthy peacemaking activity for you that could lead you to the Nobel Peace Prize.
2. To develop a priority project of reconciliation between Armenia and Azerbaijan in N/Karabakh based o­n the GHA Kashmir project (2019: https://peacefromharmony.org/?cat=en_c&key=899) pillaring o­n its central idea of ​​a condominium (https://en.wikipedia.org/wiki/Condominium). This project can be called: "Condominium of Armenia and Azerbaijan in Karabakh" (CAAK). The condominium of Armenia and Azerbaijan in Karabakh provides the o­nly acceptable for both sides EQUAL, JUST, PEACEFUL and NON-Violent participation of both countries in the ownership and governance of the N/Karabakh territory, regardless of the number population of each nation, which is constantly changing. There is no other similar solution. o­nly the CAAK project transforms the territory of Karabakh from a zone of more than a century-old violent conflict/confrontation into a zone of peace, good-neighborliness, partnership and all-round cooperation of the two countries in the name of the common good and prosperity of both peoples of N/Karabakh. Any other (unequal) solution is tantamount to violence, aggression, endless continuation of the conflict and wars between the two countries. The o­ne of the countries that will adopt the condominium paradigm is peaceful. The o­ne of the countries that rejects it will establish itself as an aggressor, an enemy of peace and a militarist. The CAAK project creation and its proposal to the governments of the three interested countries, including Turkey, will test them o­n this criterion and identify them as a peacemaker or aggressor/militarist with all the ensuing international qualifications and consequences. The CAAK project can be directed to interested governments through an international group of mediators in N/Karabakh, the UN, the Security Council, Greece, Russia, the US, the EU and international civilian groups of people's diplomacy: through all these channels to get things done.
3. The CAAK project experience is used by the GHA NRT Committee to create similar projects for resolving conflicts between Turkey and Greece, Cyprus, Syria and other countries.
This is the most concise outline of the structure and activities of the GHA NRT Committee under your leadership. This is a very big job for several years. Are you agree with it?
I cannot deal with it for many reasons: age, health, obligations to complete two GHA books: "Anti-Nuclear Manifesto" and "Gandhicracy". But I am always ready to be your consultant to the best of my strength and capabilities in your constructive peacemaking activities.
We invite GHA members to discuss this proposal during 3 days up to October 8 inclusivelyand join Takis and his NRT Committee.
Best regards and love,
Dr. Leo Semashko,
GHA Founder and Honorary President,
Personal page: https://peacefromharmony.org/?cat=en_c&key=253
05-10-20
----------------------------
Nagorno-Karabakh:
Are Con-federal Structures Possible?
TRANSCEND MEMBERS, 5 Oct 2020
René Wadlow – TRANSCEND Media Service
1 Oct 2020 – On 27 Sep, military forces from Azerbaijan moved into six villages held by Armenian forces in the Nagorno-Karabakh area. The Prime Minister of Armenia Nikol Pachinian in a television broadcast warned that the two countries were "on the edge of war with unforeseeable consequences". The President of Azerbaijan, Elham Aliev, declared martial law and called up reserve military. There have been calls for a cease-fire from Russia; however Russia is generally thought to favor Armenia. The President of Turkey, Recep Tayyip Erdogan has repeated his support for Azerbaijan.
On 30 September 2020, the United Nations Security Council passed a unanimous resolution calling o­n Armenia and Azerbaijan to halt fighting in Nagorno-Karabakh and urgently to resume talks without preconditions. There have been previous talks held under the leadership of the "Minsk Group" (Russia, France, USA), founded in 1994, of the Organization of Security and Cooperation in Europe (OSCE). However these talks have not modified the ever-tense situation. o­n 29 September, the Association of World Citizens had sent an Appeal to the authorities of Armenia and Azerbaijan for a ceasefire and the start of negotiations in good faith.
The Nagorno-Karabakh issue arises from the post-Revolution-post Civil War period of Soviet history when Joseph Stalin was Commissioner for Nationalities. Stalin came from neighboring Georgia and knew the Caucasus well. His policy was a classic 'divide and rule' carried out with method so that national/ethnic groups would need to depend o­n the central government in Moscow for protection. Thus in 1922, the frontiers of Azerbaijan, Armenia and Georgia were hammered out of what was then the Transcaucasia Federative Republic. (1)
Nagorno-Karabakh, an Armenian majority area, was given certain autonomy within Azerbaijan but was geographically cut off from Armenia. Likewise an Azeri majority area, Nakkicheran, was created as an autonomous republic within Armenia but cut off geographically from Azerbaijan. Thus both enclaves had to look to Moscow for protection. This was especially true for the Armenians. Many Armenians living in what had been historic Armenia but which had become part of the Ottoman Empire had been killed during the First World War by the Turks. Armenians living in "Soviet Armenia" had relatives and friends among those killed by the Turks, creating a permanent sense of vulnerability and insecurity. Russia was considered a historically of Armenia.
These mixed administrative units worked well enough or, o­ne should say, there were few public criticisms allowed until 1988 when the whole Soviet model of nationalities and republics started to come apart. In both Armenia and Azerbaijan nationalistic voices were raised. A strong "Karabakh Committee" began demanding that Nagorno-Karabakh be attached to Armenia. In Azerbaijan, anti-Armenian sentiment was set aflame. Many Armenians who were working in the oil-related economy of Baku were under tension and started leaving. This was followed somewhat later by real anti-Armenian pogroms. Some 160,000 Armenians left Azerbaijan for Armenia and others went to live in Russia.
With the breakup of the Soviet Union and the independence of Armenia and Azerbaijan, tensions focused o­n Nagorno-Karabakh. In 1992, full scale armed conflict started in and around Nagorno-Karabakh and went o­n for two years. During the two years of fighting, 1992-1994, at least 20,000 persons were killed and more than o­ne million persons displaced. In 1994, there was a cease-fire largely negotiated by Russia. Nagorno-Karabakh has declared its independence as a separate State. No other State – including Armenia – has recognized this independent status, but in practice, Nagorno-Karabakh is a de facto State with control over its population and its own military forces. Some in Nagorno-Karabakh hope that the country might become the "Liechtenstein of the Caucasus".
Armed violence has broken out before, especially in 2016. Many in Nagorno-Karabakh do not want to be at the mercy of decisions made in distant centers of power but to decide their own course of action. However, the recognition of Nagorno-Karabakh as an independent State raises the issue of the status of other de facto mini-states of the area such as Abkhazia and South Ossetia in Georgia and Transnistria in Moldova.
Finding appropriate administrative structures which will permit real trans-frontier cooperation between Nagorno-Karabakh, Azerbaijan and Armenia will not be easy, but it is a crucial step if peace is to be established. The Association of World Citizens has a long-standing aim of developing appropriate constitutional structures for States facing the possibilities of prolonged or intensified armed conflict. An emphasis is placed o­n the possibilities of con-federalism, autonomy, and trans-frontier cooperation. In the recent past, the Association has proposed con-federal structures for Mali, Ukraine, Myanmar, Libya and Cyprus as well as Kurdistan which involves the constitutional structures of Iraq and Syria as well as positive cooperation among Kurds living in Iraq, Syria, Turkey and Iran. The Azerbaijan-Armenia-Karabakh conflict has been considered as "frozen", but there are real dangers of "melting" and other States getting involved. New attitudes and new constitutional structures are needed.
NOTE:
1) For a good analysis of Stalin's nationality policies, see Helene Carrere d'Encausse The Great Challenge: Nationalities and the Bolshevik State 1917-1930 (New York: Holmes and Meier, 1992)
René Wadlow is a member of the TRANSCEND Network for Peace Development Environment. He is President of the Association of World Citizens, an international peace organization with consultative status with ECOSOC, the United Nations organ facilitating international cooperation and problem-solving in economic and social issues,
05-10-20
-------------------------------------
DEAR ARMENUHI, IT IS VERY COMFORTING TO HAVE YOU o­n LINE IN CONTINUATION OF OUR EXCHANGE OF IDEAS , ADDING FOLLOWERS WHO MAY VERY WELL BE PART OF A NEW CHAIN OF FRIENDS OF THE ARMENIAN CAUSE PARTICULARLY IN THE AREA OF LITERATURE LET US BE FIRM AND CONSTANT IN OUR DESIRE TO ACHIEVE PEACE IN THE WORLD, BEST REGARDS, JOSEPH,
04-10-20
Dear Joseph Berolo, dear friends, dear colleagues,
I'm deeply touched of your honesty and solidarity with Armenia. I want to express my gratitude from the name of my country and people. Today all the peaceful and noble people of the world condemn the terrorism and violence of Azerbaijan and Turkey, who right now breaks all the rules of human rights and civilized relationships of coexistence which contradicted tothe International law ofhuman rights and determination right of nationalities. We are against to the military solve of the problem, the terrorism must not have a place in 21 century, but if they start a war, my country and people ready to fight for their sacred lands and for the right of existence, for justice. The o­nly way is the International official recognition of Artsakh Republic (Nagorni Karabakh) by powerful countries in spite of Turkey's oil and their threads. .We are not as rich as they are rich with oil, but we are rich with our cultural and historical heritage, fantastic spirit of our army, whichalreadyturns to the whole nation. Believe me, we will win, we win every day, but they don't stop to send new military powerwhich are eliminating byour army, we will force the peace to invaders, we will showthat aggression and terrorism have no place in 21 century, it is not 1915 and we will not allow new genocide of Armenians… Blessings o­n you from Armenia!
P.S. By the way, Armenian people are fondof Latin American literature, especially we greatly appreciate the great Colombian writer Gabriel Garcia Marques, whose works are widely translated, published and performed in Armenian theaters.
Sencerely your's,
Armenuhi Sisyan
04-10-20
Dear Armenuhi, Sharing your pain and suffering. Our solidarity to keep the torch of faith ALIVE. IS WITH YOU AND SWEEDOF YOUTH ARMENIA
Poets of Caertago Colombia, Maria Adiela Copete de Londoño.
04-10-20
-------------------------------------
Dear Leo
I am still away from my pc.
Meanwhile lets present the situation as it was published by BBC.
https://www.google.com/amp/s/www.bbc.com/news/amp/world-europe-54356334
With hopes for Peace,
Takis Ioannides,
Greece,
06-10-20
-----------------------
Nagorno-Karabakh - key facts
·A mountainous region of about 4,400 sq km (1,700 sq miles)
·Traditionally inhabited by Christian Armenians and Muslim Turks
·In Soviet times, it became an autonomous region within the republic of Azerbaijan
·Internationally recognised as part of Azerbaijan, but majority of population is ethnic Armenian
·Self-proclaimed authorities are not recognised by any UN member, including Armenia
·An estimated o­ne million people displaced by war in 1988-94, and about 30,000 killed
·Separatist forces captured some extra territory around the enclave in Azerbaijan
·Stalemate has largely prevailed since a 1994 ceasefire
·Turkey openly supports Azerbaijan
·Russia has a military base in Armenia.
https://www.bbc.com/news/world-europe-54356334
-----------------------------
In process
Up