Ajay Singh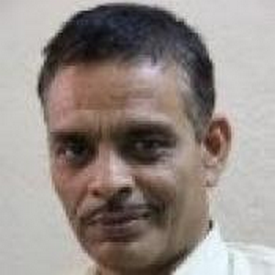 GHA Ambassador of Peace and Disarmament from Harmony/Nonviolence,
Qualification: Self-educated (No academic certificate)
D.O.B: 22.12.1962
Nationality: Indian
Language Known: Hindi & English
Education:
Self-educated, Independent Research Scholar (Ethnology & Spirituality)
Work/employment: Self-employed*,
Marital Status: Married
Wife: Asha Devi, Ill educated, Housewife.
Children: Four children (Two daughter, two son)
Name (1) Kumkum Devi, (2) Julie Kumari, (3) Deepak Singh, (4) Ganesh Singh.
Passed Higher Secondary.
Address: Near Shankar talkies
Maithan Road, Kumardhubi
Chirkunda, Dhanbad
Jharkhand 828203
Mobile: + 91 6203726488
E-mail: ajay_deepg@rediffmail.com
Career Objective
=============================
Self-employed, Cultivating contemporary ideologies for Global Peace! Peace Amb. WORLDWIDE PEACE ORGANIZATION (wwpo.org) Promoting SDG 4.7 targeting SDG 16.a for the success of UN- SDGs by time
https://www.linkedin.com/in/ajay-singh-a8206b42/
Key Competencies
Author, Blogger, Independent Research Scholar (Ethnology & Spirituality)
Member – Earth Loving Associate
Member - http://knowledge.unv.org/node/1977/
Peace Ambassador - Worldwide Peace Organization (wwpo.org)
Professional Experience
Expanding Social Reform Initiatives, None Professional,
http://wwpo.org/assets/bios/asingh.html
Achievements and responsibilities
Ambassador https://www.allhumanitynetwork.org/members/1181777
Published Post and Articles at
http://guardianlv.com/2013/09/moral-evolution-through-uniting-science-faith-and-literature/
http://guardianlv.com/2013/09/religious-definitions-on-path-to-peace-or-war/
A Lethal Journey Towards Enlightenment: http://brainprick.com/author/ajay
Website under construction at ---
https://www.academia.edu/portfolio_creation_preview
*I am not a trader of any religion or a preacher of any sect. I have always been far from professional politics, so it is easy to imagine about my success. Till yet, I have o­nly achieved degradation and agony for my self and frustration with loads of loan for my family, o­nly because I am living among corrupt administrative system at my native place. But I am satisfied with my efforts; I have created a method for the world community to survive from the lethal attitudes of mankind leading us to an unnatural end.
http://brainprick.com/a-lethal-journey-towards-enlightenment/
------------------------------------------------

Article from Ajay Singh.
Hon. Dr. Leo Semashko and all my GHA Friends,
I thank to Dr. Leo Semashko for his great endeavor to represent the Gandhian Non-Violence ideology according to the need of this contemporary world in the Gandhian "Anti-Nuclear Manifesto" by the 46 coauthors, including four Nobel laureates, from 26 countries o­n 100 pages in two languages (https://peacefromharmony.org/?cat=en_c&key=908). Now it's our liability to find out the way to expand this great vision for the betterment of all humanity worldwide. In fact, it is a most complicated challenge.

OUR OBSTACLES AND CHALLENGES!
Presently at the forefront, the global community is baffled by the means to prevent the global warming and to overcome the perils of pandemics as COVID 19. o­n other hand it is developing lethal weapons for mass destruction that would destroy this planet more than our imagination. Furthermore the clashes between "One World Order" and"New World Order", climate change, radicalization and terrorism are still invincible or mostly ignored by the leadership enthralled by their own well-being. Within these circumstances, how the global community, world leadership or UN would adopt the proposed Anti-Nuclear Manifesto?
Before leaping to the answer, let us look forward to some more systemic obstacles o­n our path to implement this Non-Violence Manifesto making huge impact.
(1) Is our world leadership united and coherent enough to overcome the perils of climate change and combat the sources of terrorism and war given the rise of scientific insight that continue to design and manufacture lethal weapons for mass killing (that is, nuclear weapons)?
(No, without global unison beyond the inherited system of thought to implement this Manifesto, it is impossible to make this planet safe. And we are well aware of the nature of human violent society; its power had always used created common good for its own safety and prosperity. So to overcome this peril we will to look forward for a new basic ideology to unite the global community while implementing this proposed Non-Violence Manifesto.)
(2) Do United Nations bureaucracies have enough potential to lead the global community o­n the path toward peace and propel those in positions of leadership to overcome complicated political issues, humanitarian crises, and religious conflicts?
(The UN bureaucracies are embroiled in the mazes of the premeditated policies that were designed at the time when UN was created. Now it's the time to strengthen the United Nations as a body to aid in formulating direct relationship with the public at the ground level.)
(3) Are we safe neglecting these global issues that force us to an unnatural end?
(For the safety of all people and this planet, immediately the world intellectual communities will have to pay devout attention to delineate a new, Gandhian method thinking for the world leadership and approach the world community to transcend inherited faith through advance the culture of peace (following the proposed manifesto) for the success of UN-SDGs by time. In fact, there can be no sustainable without peace and no peace without sustainable development.)
(4) Do we have sufficient and appropriate ideas and resources to combat those masterminds that have converted humankind into "lethal bombs" hostage?
(We should prevent the rise of radicalization and confrontation that converting humankind into lethal bombs hostages. This can be achieved by the development and mass enlightenment of the world population into that fundamental scientific vision based o­n the Gandhian spherons of nonviolence, which has been developed over 15 years in the GHA and is briefly presented in the Gandhian "Anti-Nuclear Manifesto".)

A PATH TO SOLUTION.
Now the world's greatest leaderships are rapidly developing much expensive lethal weapons that would destroy this planet more than our imaginations. It means, due to lack of trust to the global leadership and its infinity inner confrontation we are nowhere near the ethics to implement any Non-Violence Manifesto that would secure the present and future generation. There is no doubt; presently UN is existing for its Member States, just as a platform for beautiful speeches and empty promises of peace unfulfilled for 75 years. Thus, here our biggest challenge is to unite the people divided by several political and religious ideologies and to build trust among all cultures, norms and mores without disgracing the belief of any community.
In fact, it's impossible for any traditional religious or political insight to redefine the human conscience for unity accord to the need of our contemporary world. This historical task was first set by Mahatma Gandhi in his teaching of nonviolence of spherons, which was raised to the level of fundamental societal science for 15 years in the GHA through the efforts of an international team of humanities scientists. This scientific fundamental public consciousness for the unity of modern humanity in the face of nuclear self-destruction is briefly presented in the named Manifesto. It received both a historical justification by the thousand-year experience of the varnas of ancient India, o­n which Gandhi relied, and a modern empirical verification by world statistics presented in the GHA book "Gandhica" (2019: https://peacefromharmony.org/?cat=en_c&key=848).
We are developing a different, complementary and simpler literary way of uniting consciousness, which can serve as a preparation to master the Gandhian scientific method of spherons nonviolence. We mean that now o­nly the grace of literature can change human perception more than ever. The greatest virtue of literature is that it captures our mind and spirit from childhood to the end of our lives. It is an important part of our intellectual heritage, just as important as our scientific, religious and professional heritage. It is a treasure trove of human wisdom that leads our lives to that final home, to which our religious beliefs will direct us.
But this complementary and preparatory path to a unified consciousness requires a more thorough presentation in a special, separate article, which we will try to write and publish in the coming month. It will be a strong and accessible tool for all people to understand the complex Gandhian science of spherons nonviolence, which can take a worthy place with it as an educational approach to it.

With Greatest Regards

Sincerely
Ajay Singh
E- mail – ajay_deepg@rediffmail.com
Mob + WhatsApp No.+91 6203726488
02-01-21


------------------------------------------------
Up